Firefly Journeys serves as a US sales office for in-country operators that are looking to expand into the American market.
We represent in-country travel operators who have an excellent product to offer, but don't know how to share it with Americans
.
Travelers want to book directly with in-country companies, but they worry if the company is trustworthy. Where will my money go when I transfer it overseas? Do they speak English? How do I figure out the timezone difference and how do I call internationally? By working with a Firefly operator, travelers will work directly with a US Sales Office that represents the local operators. We know their operations inside and out and facilitate the process so it is easier for all involved.


Firefly acts as a trusted intermediary for these tour operators, working with the American traveler to give them confidence in booking direct and to make sure they find the trip they are looking for to enable a positive experience for both parties.
Looking to become an in country partner with Firefly?
Contact Us
.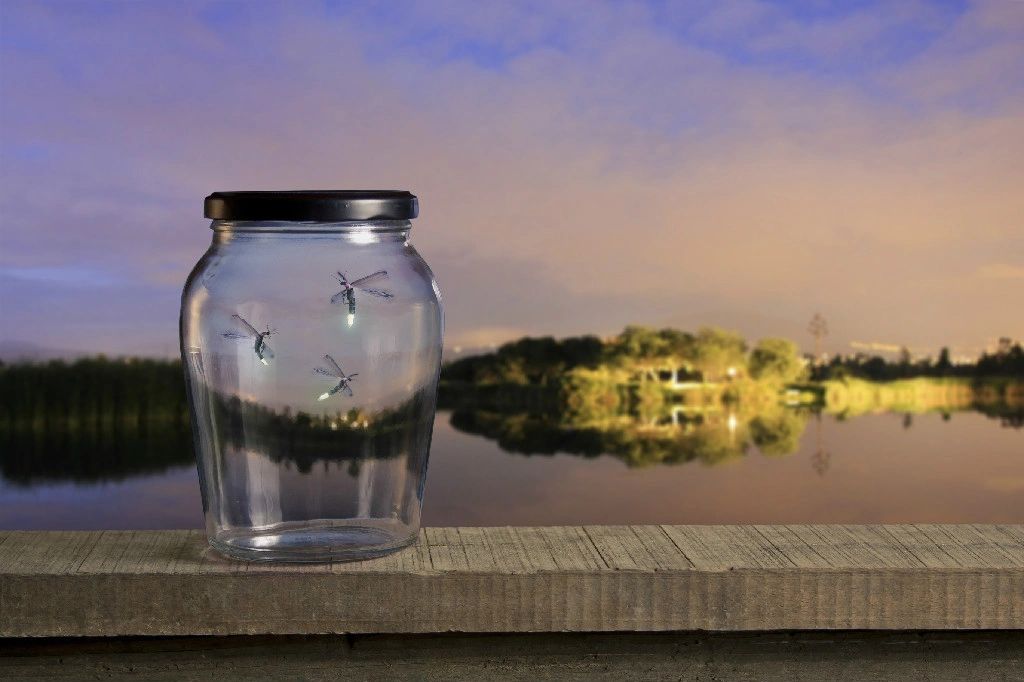 Read this agreement thoroughly and carefully before communicating with Firefly Journeys about the details of a tour and the tour company you are interested in.
These Terms and Conditions ("Terms") constitute a legal agreement between you, each traveler who is traveling on a tour with a third party supplier, and Lasso Communications LLC d/b/a Firefly Journeys ("Firefly Journeys"). The Terms govern your relationship, communications, and interaction with Firefly Journeys. The Terms contain a number of provisions that affect your rights, including but not limited to disclaimers and limitations of our liability. By communicating with Firefly Journeys, you signify that you have completely read, understand, and agree to be bound by all of the Terms and that Firefly Journeys has the right to change these Terms at any time without notice, effective upon posting to our website. Your continued communications with us shall be considered acceptance of any revisions to the Terms.
Firefly Journeys. Firefly Journeys is a Colorado company that acts only as an independent U.S. marketing agent for your tour company (the "third party supplier"). Firefly Journeys does not operate tours or provide direct services associated with your tour other than marketing services.
Limiting Conditions and Our Limited Role. Firefly Journeys provides a marketing service on the express condition that Firefly Journeys shall not be responsible to you or any traveler for any loss, accident, injury, delay, defect, omission or irregularity which may occur or arise, whether by reason of any breach of contract or act, omission, negligence or default of any entity or person engaged in or responsible for carrying out any of the arrangements, or otherwise in connection with your tour, or arising or resulting from any terrorist activities, social or labor unrest, mechanical or construction failures or difficulties, diseases, local laws, climatic conditions, criminal acts or abnormal conditions or developments, or any other acts, omissions, or conditions outside our control.
You understand and agree that we are not responsible for the products and services you book and purchase from the third party supplier. The third party supplier, and not Firefly Journeys, provides those products, services and/or activities and the third party supplier, not Firefly Journeys, is responsible for all issues, warranties, injuries, illnesses, damages, claims, liabilities and costs related to those purchases, services and/or activities.
Prior to making payment to the third party supplier for your tour, you will be required to execute a Release of Liability and Assumption of Risk related to Firefly Journeys. You may request to review that document at any time by contacting us.
Pricing and Payments. All pricing, including change and cancellation fees, are set by and the responsibility of the third party supplier and not Firefly Journeys. We do not accept payment on behalf of the third party supplier.
Changes and Cancellations. Any and all changes to your tour, including cancellation, whether prior to departure or during the tour, are governed by the third party supplier and your relationship with them. We do not handle changes or cancellations.
Responsibility. By communicating with Firefly Journeys, you acknowledge that you are aware and clearly understand that we are independent contractors providing marketing for the third party supplier and Firefly Journeys is not managed by the third party supplier, and we are not employees of the third party supplier.
In many cases, the third party supplier has its own terms and conditions that are governed by the local laws and regulations of the relevant location and/or country. When possible we provide you with the third party supplier's terms and conditions but we are not always able to do so. Please request that information prior to making a payment towards your tour.
Your purchase and tour are likely governed by the laws and regulations of another country. Firefly Journeys is not responsible for informing you of which laws and/or regulations of which country may apply and Firefly Journeys is not responsible for explaining to you in any way how you may be affected by agreeing to purchase and participate in a tour with a third party supplier.
Warranty Disclaimer. Information provided to you by Firefly Journeys is provided "AS IS," "AS AVAILABLE," and without warranties of any kind. You use that information at your own sole risk. We do not warrant the appropriateness or safety of any tour. To the fullest extent permitted by law, we disclaim all warranties of any kind, whether express, implied or statutory, including, but not limited to, implied warranties of quality, performance, merchantability, suitability, fitness for a particular purpose, accuracy, title and non-infringement related to or arising out of communications from us, any content from us, or any products or services, including tours, as well as warranties implied from a course of dealing or course of performance. Without limiting the foregoing, we do not warrant that our communications and any purchase you make as a result will meet your specific requirements or desired results. No advice or information, whether oral or written, obtained by you from Firefly Journeys will create any warranty not expressly stated herein.
Travel Insurance. Your tour price does not include travel insurance. Travel includes risk and part of the potential enjoyment of travel is derived from experiences and activity that are beyond the expected safety of life at home or work and these risks contribute to your potential enjoyment. Purchasing travel also includes the risk that, for a wide range of reasons including your own circumstances or the circumstances of the third party supplier, you are unable to participate in the tour you purchased. We give you some additional information about the risks of your tour in our Waiver of Liability and Assumption of Risk which you may request to review at any time. Be aware, however, that we rely solely on the third party supplier to tell us about the risks of the tour and there may be additional risks associated with your travel. You can learn more about those risks from the third party supplier directly or other common, reliable traveler resources available on the internet. You are responsible for learning about and understanding the risks. Because of these and other risks, it is highly recommended that you purchase travel insurance and ensure that you have medical insurance suitable to cover the risks of your tour. We do not sell insurance and are not experts in that field. A range of alternatives are available for you to research and purchase, and we suggest that you do so.
Passports and Visas. It is likely that you will be required to travel with a valid passport and other valid and effective travel documents. You are responsible for ensuring that you obtain all necessary travel documents and that they are valid and effective and in your possession for the entire tour. Passports are required for all U.S. citizens traveling abroad and should be valid for at least 6 months after your date of return. We suggest you apply for or renew a passport early. Other required documents may include visas, permits, and vaccination certificates. You assume complete and full responsibility for checking and verifying any and all passport, visa, vaccination, or other entry requirements. You are also solely responsible for any adverse consequences resulting from incomplete or defective documentation. While we may provide information or advice on matters such as visas, vaccinations, climate, clothing, baggage, and special equipment in good faith as a courtesy to you, we are not responsible for any errors or omissions as to the information provided.
Limitation of Remedies. You agree that the sole remedy for any damages caused by Firefly Journeys is the actual expense incurred by you. To the maximum extent permitted under applicable law, Firefly Journeys shall not be liable for any special, consequential, indirect, incidental or other damages arising out of our service, including lost profits, whether such damages arise in contract, negligence, tort, under statute, in equity, at law, or otherwise, even if Firefly Journeys has been advised of the possibility of such damages. You expressly waive any right you may have to recover such damages.
Severability. If any provision of the Terms is found to be unenforceable or invalid under any applicable law, such unenforceability or invalidity shall not render the agreement unenforceable or invalid as a whole. Such unenforceable provision will be replaced with one that is valid and enforceable and which achieves, to the extent possible, the original objectives and intent of the original provision.
Successors and Assigns. This agreement shall inure to the benefit of and be binding upon Firefly Journeys and you and each person traveling and their respective heirs, legal personal representatives, successors and assigns.
Binding Arbitration. You agree that any dispute concerning, relating, or referring to this agreement or our marketing service, or any other materials that concern your tour, the tour itself, or any claim for damages due to property injury, bodily injury or death which occurs during or in connection with you tour, shall be resolved exclusively by binding arbitration. The binding arbitration shall take place in Denver, CO USA, in accordance with the rules of the American Arbitration Association. Such proceedings will be governed by substantive (but not procedural) law of Colorado. The arbitrator and not any federal, state or local court or agency shall have exclusive authority to resolve any dispute relating to the interpretation, applicability, enforceability, conscionability, or formation of this contract, including but not limited to any claim that all or any of this contract is void or voidable.